How to Create the Perfect Game Watching Environment
Enhance Your Sports Experience With A Home Theater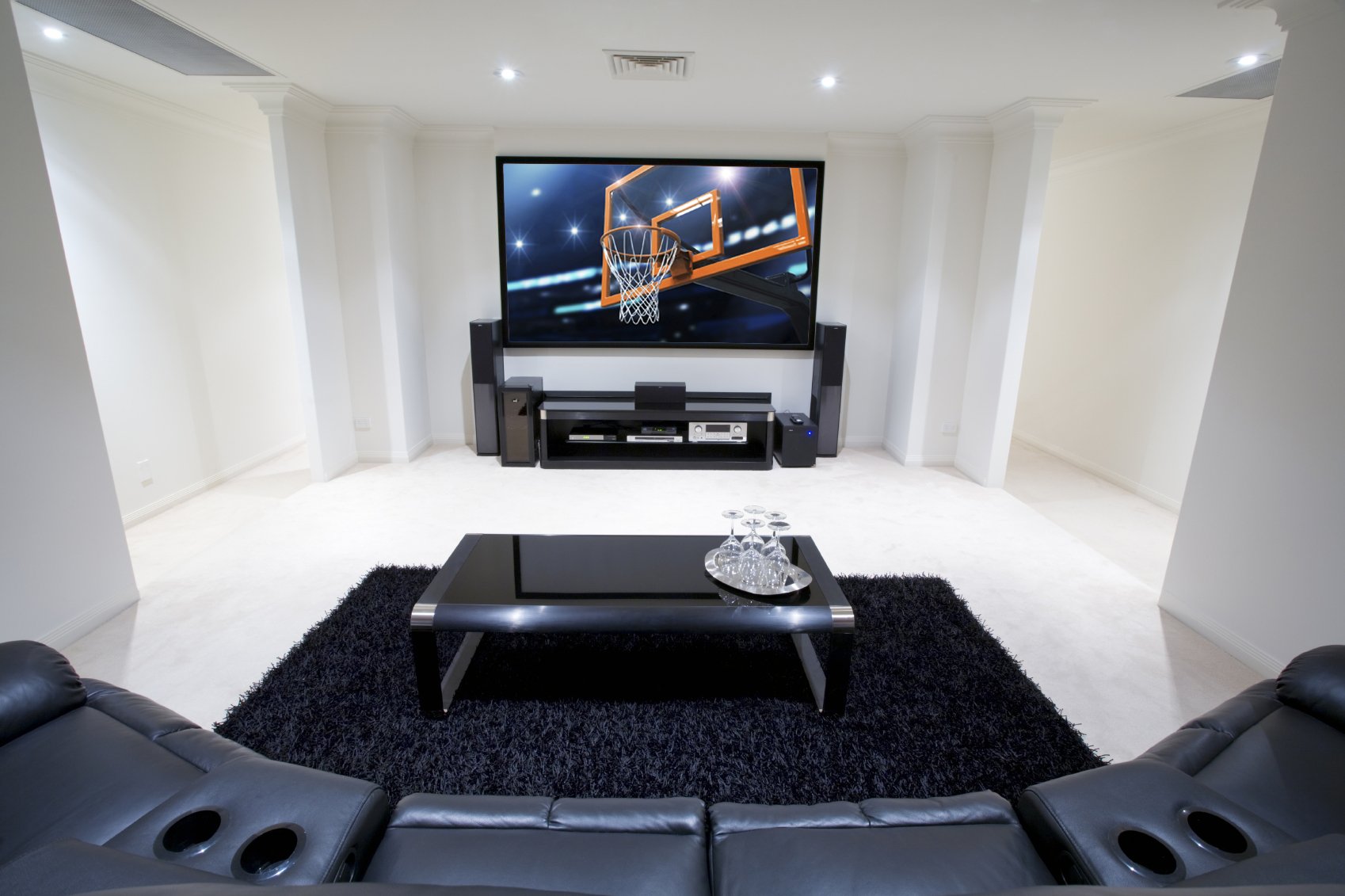 With sports season upon us, this is the perfect time of year to install a home theater system to enjoy the games from home. Why not create the best at-home sports experience possible? Smart technology will augment your home theater experience, and give you seamless control over every aspect of your home theater.
What Is a Home Theater?
A home theater is a room that has been designed to create the perfect environment to enjoy all of your entertainment, including sports. A home theater may require some mild renovations for optimized experiences, but a few basic elements include:
Theater-style seating
A large high-definition television or projector
Surround sound systems
Customized lighting fixtures
Sound-proofed walls
The best part is that now all of this technology can now be controlled from a tablet or your smartphone from the comfort of your seat. You can also build a home theater entertainment system that allows you to change channels, manage your audio, adjust blinds and dim the lighting from a smart device.
If a home theater is something you want to add to your home, here are a few things to consider:
The size of your screen
Viewing distance between the screen and seating
Your home theater's lighting, including shades or dimmer switches
Acoustics and soundproofing
The dimensions of the room
Hidden technology, such as retractable projectors, or an HDTV hidden behind a painting while not in use
Integrating your controls into a smart device platform, such as your tablet or smartphone
Final touches that may include eliminating glare, or upgrading your audio and video cables
All of these things are important factors that need to be considered before installing a home theater system.
How Will a Home Theater Enhance My Sports Experience?
Watching a sporting event in a home theater creates the illusion of actually being at the game. The combination of the optimized acoustics, surround sound, lighting, and high-definition large screen creates such an immersive experience that the only thing that will seem to be missing is the concession stand.
If you take the time to carefully optimize your home theater experience, you won't miss a single detail of any game. Every lightning-fast play, free throw, and penalty call can be experienced with amazing clarity.
One of the biggest perks to a home theater is that when it comes to your favorite sporting events, there are no more tickets to buy, no more crowds to fight, and no more trying to find somewhere to park. Just sit back, relax, and enjoy your game experience from the comfort of your home theater.
To learn more or to get a quote for a custom home theater, contact Melody AV.