Six Essentials Every Homeowner Should Know When Building a Dedicated Home Theater (Part One)
Tips to Keep in Mind When Designing a Custom Media Space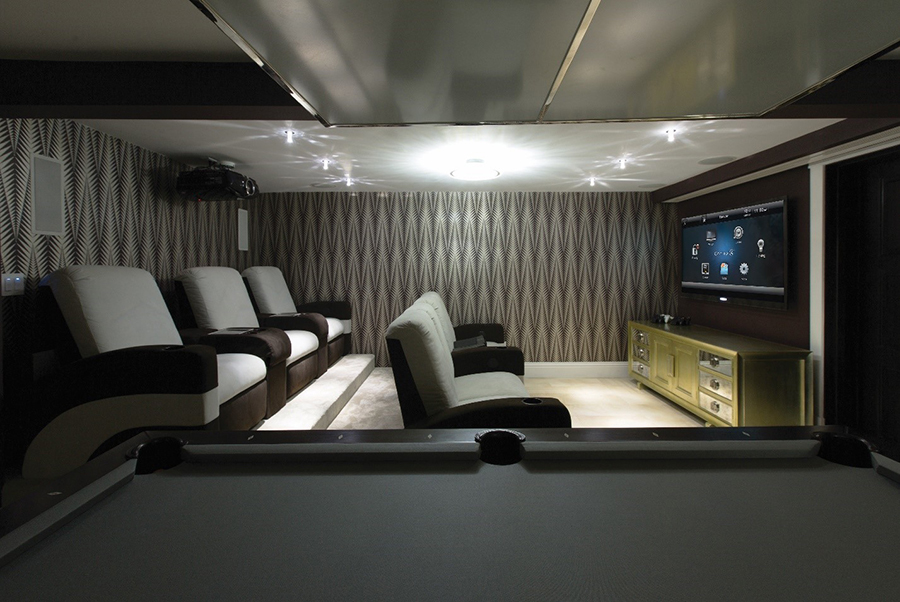 Congratulations! You're decided to build your own private cinema. But what now? A dedicated home theater is not only a significant investment to increase the value of your home, but is also a great addition to providing your family with hours of entertainment and enjoyment. After the excitement of your new media space, let Melody AV help you plan exactly the best equipment, specifications and options for your space and budget.
What are some of the details to consider when designing a custom media space? Read on to find out.
Screen Size and Viewing Distance
When it comes to your screen, size matters. In a dedicated theater, high quality projectors can be used for the optimal viewing experience. However the display should be centered and mounted so viewers don't find themselves straining and uncomfortable. Misplaced screens can create great discomfort and pain in the neck and shoulders, while screens too close or too far away can distort viewing quality.
Shading and Lighting
Everyone knows, that when the lights dim the movie is about to begin. Thus the right lighting design with accompanying motorized shades for your home theater may not seem all that important, but it can greatly increase your experience. Pathway lighting can illuminate a walkway so stragglers can take their seats as motorized shades close to create the perfect amount of darkness for a mid-afternoon flick. Blackout shading can help create total darkness even on the sunniest of days.
Room Dimensions and Acoustics
Each room's size, structure and surface materials can serve as strengths or restrictions in determining the audio needs of your custom home theater. The best speaker setup for your space is determined by the space itself. For smaller rooms such as a bedroom, a three-channel setup with a left, right and center speakers, may be all that is needed. If adequate space and budget are in place, in-ceiling or wireless rear channels can be added to create a 5.1 or 7.1 surround sound experience. Acoustic panels can also be put in place to help dampen and reflect sound for just the right balance.
The next edition of this blog focuses on three other things to keep in mind when building a custom media space in your Miami home. In the meantime, explore our website for further ideas on how to enhance your lifestyle through technology.