Sleek and Refined, Control4 Updates Interface for a Crowd-Pleasing Experience
Control4 is Bringing "Sexy Back" to Smart Home Automation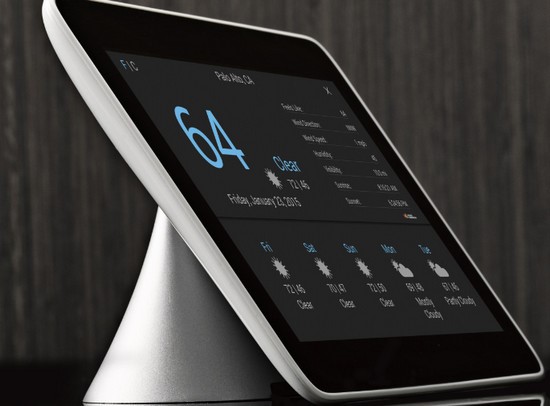 At Melody, we pride ourselves on being at the forefront of pioneering technologies that are help to shape the newest offering in commercial and home automation. This is why we dedicated this blog entry to discussing the multitude of benefits to Control4's updated OS 2.7 software and redesigned touch screens.
Control4 has centered their newest efforts on "delivering exceptional performance, exquisite design and engaging interaction" to smart home owners around the world. What do these updates mean to you? Melody AV is here to help South Florida residents understand the benefits of upgrading their home to the new Control4 experience.
Elegant New Touch Screens
The new Control4 experience touts sophisticated and stylish ways to interact with your home, starting with redesigned hardware and software. These new touchscreen devices are built for accessibility and speed, leaving behind Control4's own operating system for the quickness of the Android system. Extremely fast and incredibly responsive, these devices boast twice the resolution of previous models and one-touch access to local and regional weather forecasts.
Easy to Use Entertainment Options
Control4's redesigned display is larger for better viewing, and includes a variety of font colors along with keypad backlighting for enhanced readability – even while watching your favorite movie. The rear of the dedicated touch screen is sculpted to rest comfortably in your hands for an improved tactile experience.
With an intuitive "List Navigator" feature and customizable buttons, it is easier than ever to bring total control to your fingertips. Melody can program custom buttons for an easy to control entertainment experience. Want a button to bring down the lights in your home theater? Check. A button to instantly play music in the kitchen? Check. A button to close the bedroom shades and dim the lights? Check. Check. Check.
Enhanced Comfort and Security
Integrated into the intercom system, new High Definition cameras, speakers and microphones help deliver instantaneous communication and clarity for a "life-like" call experience. The improved speed and performance of the new video intercom is blazingly fast – allowing you to quickly check on your sleeping baby, see who's at the front door, or monitor the kids in the back yard – instantly. Managing your smart locks is even simple for a refreshing take on home security. And last but not least, the new wireless thermostat provides an interactive and wireless experience with an enriched interface.
Whether you're in the market for whole home audio in Weston or a dedicated media room in Miami, Melody has decades of experience serving South Florida residents. Give us a call today at (305) 591-9908 and learn how our smart home automation systems can elevate your lifestyle.