Six Essentials You Should Know When Building a Dedicated Home Theater (Part 2)
Three More Tips for Building the Perfect Custom Media Space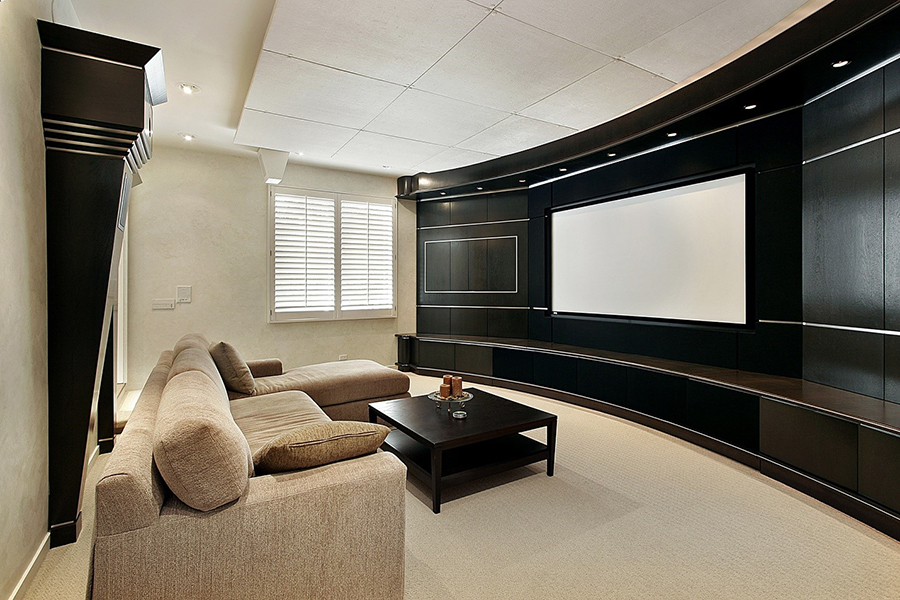 So you're well on your way to perfecting the coolest dedicated home theater in Miami, FL, but there are still a few things that you don't want to overlook. In part one of this series, we took you through the importance of choosing the right screen size, how lighting and shading can affect your experience and how to utilize your room's acoustics for optimal sound. In this edition, we'll inform you about some more commonly overlooked parts of home theater design like integrated controls, hidden technology options and the finishing touches that can take you're AV experience to the next level.
Integrated Controls
One of the coolest things about home automation in the 21st century is the ability to control virtually your entire house through apps on your smart phone or tablet. But if you have an app for your sound system and a different one for the lighting and a totally different one for your TV or projector, things can quickly become overwhelming. Simplify your life by allowing Melody AV to set up an integrated control system, which will combine interfaces of all of your apps into a single, easy to use control system.
Hidden Technology
You may like to think of your dedicated home theater as your own personal movie palace, but maybe your family would like to use that space as well. A perfect solution is hidden technology. Imagine your projector and screen disappearing when not in use. Or your 4K television hiding behind a beautiful piece of artwork if you're entertaining guests. With hidden technology, your home theater can be the perfect room for any situation.
Finishing Touches
Now that the sexy part is done and you have one epic looking dedicated home theater, there's just a few more things you need to keep everything running smoothly. Do you know what kind of cables you're going to need to support the bandwidth required by your 4K TV? Have you been dreaming about leather seating only to realize that the light reflection will diminish the movie image? And have you chosen a rack with enough space to hold all of your equipment, and a little room to expand if necessary. These kinds of finishing touches seem like small details, but we know that they can effect user experience in huge ways. The experts at Melody AV will guide you through the questions you may not have even thought to ask, and find the solutions right for you.
If you're ready to get started on your dedicated home theater project, contact us soon. In the meantime, be sure to explore the rest of our website to discover exactly what Melody AV can do for your Miami home.