How to Devise an Effective Conference Room
Technology Intended To Make Businesses More Efficient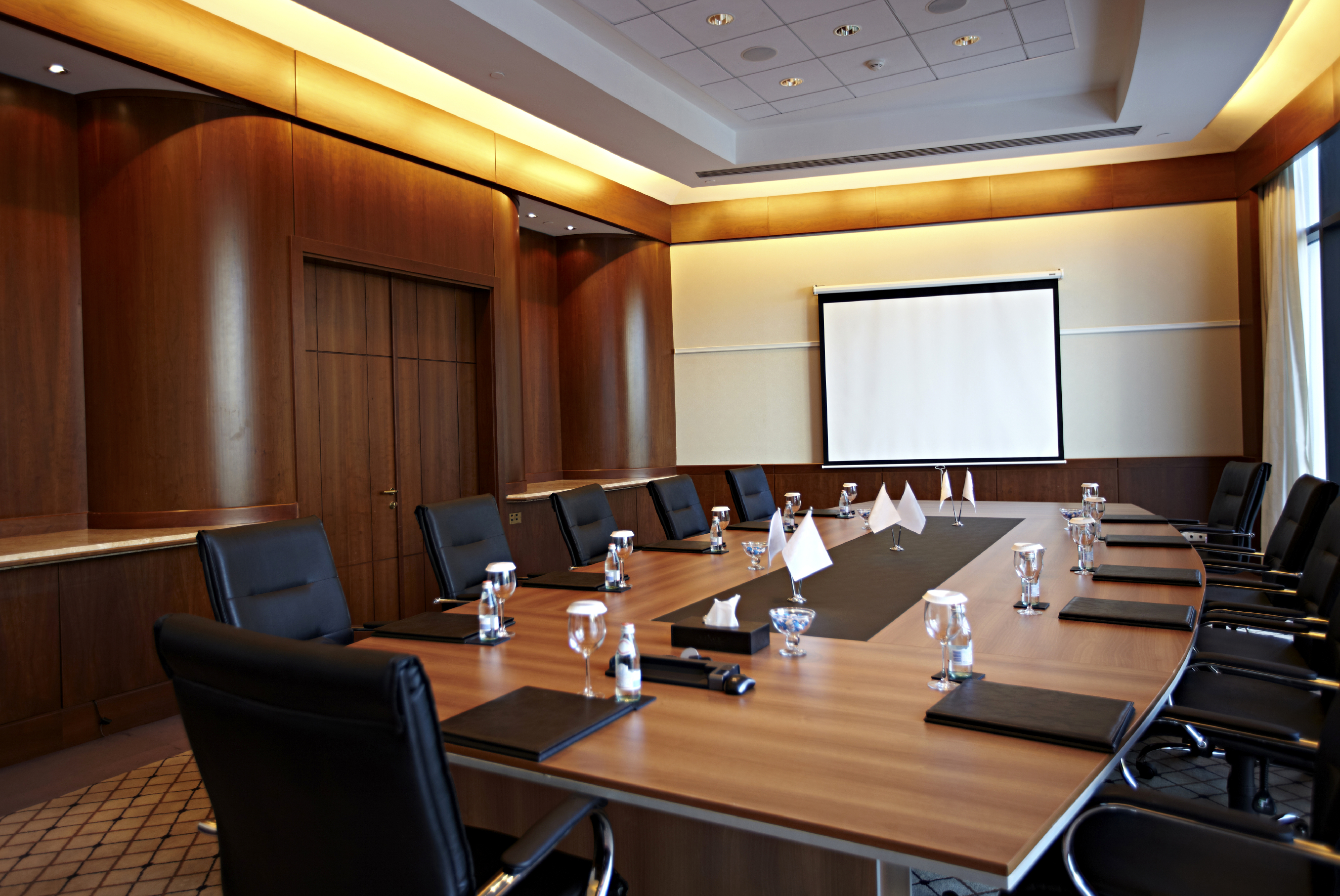 Whether you're meeting with a new client or making an in-house presentation, technology is the last thing anyone wants to worry about in a professional environment. This is especially true in a boardroom or conference room where the focus is on efficiency and productivity.
Conference room technology is intended to make business more efficient and shouldn't create more stress. Rather than wrestling with outdated projectors or hard-to-manage lighting, consider creating—or redesigning—your conference room with the latest, most user-friendly technology, and save your energy for the things that matter to your business.
Network Connectivity and Data Access
As we increasingly rely on mobile devices to do business, conference rooms need to accommodate network connectivity, power requirements, and data access. This can be challenging for large or irregular spaces. To ensure all parties have access to data points and sufficient wireless signals, tables and podiums should be equipped with USB ports and outlets. Wireless and cell signals may also need to be boosted. If your business requires it, your conference room can be set up so everyone can easily connect their own device to a projector, making it easier to share information quickly.
Display Capabilities
Many boardrooms serve as all-purpose meeting spaces. Along with conventional face-to-face meetings and presentations, organizations often use video conferencing for virtual meetings and presentations. Video conferencing requires high resolution displays with excellent sound capabilities so everyone can adequately see and hear, but other conference room events might necessitate a different display approach.
An effective conference room has a display configuration that suits all potential uses. Properly executed, every seat in the room can view presentations or videos. Display configurations can also be created with a combination of recessed projector screens and permanent high definition displays, and they can offer centralized controls at a podium or access to display controls throughout the room.
Integrated Control Systems
There are many instances where you might need to access heating, cooling, or security systems without leaving the boardroom. Integrated control systems allow you to control lighting, HVAC, security systems, and audio/video components from the same easy-to-use interface. To make everything easier, all these elements can be automated. You can set lights to turn on or off at specific times, and create push-button access for a particular configuration of lights or AV components.
Don't waste your time trying to make outdated technology work for you. Effective conference room design integrates new technologies for optimum flexibility and productivity.
To learn more about creating an effective conference room, contact Melody AV.