How to Create a Modern Man Cave
Technology has helped the modern man cave evolve to be the perfect escape.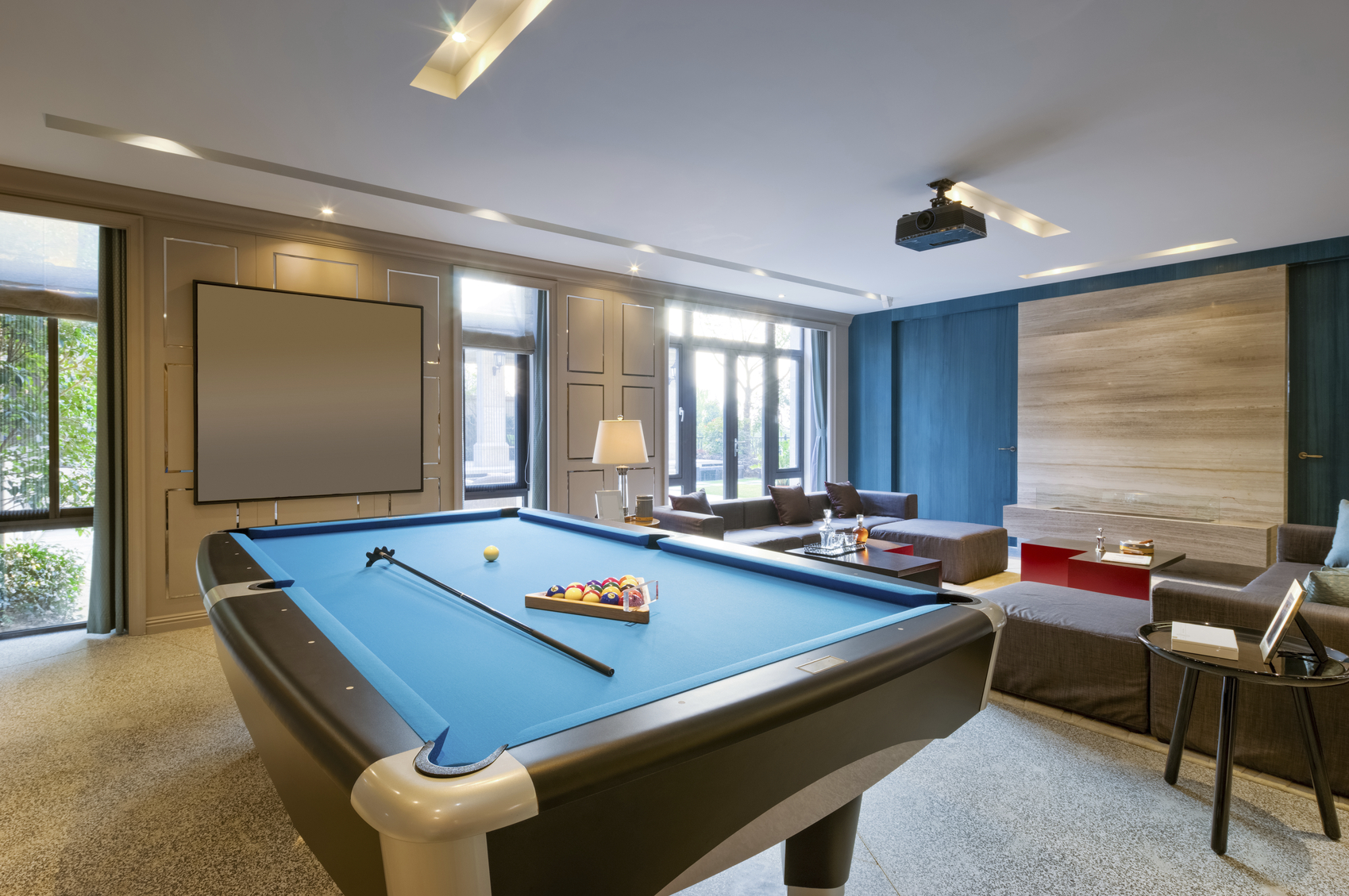 The man cave has long been a place for men to kick back and relax after a difficult day at work or after a hot summer day taking care of the yard. It's also where men can watch fall sports or play pool or video games. With cooler weather and football season upon us, now is the perfect time to inject a little creativity and modernity into your masculine retreat.
Start With a Home Theater
It's more fun to watch the big game or your favorite shows when you can do it in style. A home theater lets you experience the comfort and excitement of a movie theater without leaving home or paying exorbitant prices for tickets and snacks. Start with plush seating, which include special accoutrements such as cup holders and reclining backrests. Make sure all your seating faces the big screen, and install high-end surround sound speakers so you never miss a ref's call.
Automate, Automate, Automate
Automating your man cave ensures that you have plenty of privacy and access to your retreat while providing maximum enjoyment and relaxation. Some of the most popular automated features include lighting control, motorized window treatments, high performance acoustics and hidden audio/video. Everything in your man cave can be control with the touch of a single button.
Choose a Theme
Perhaps the most important part of modernizing your man cave lies in determining how you will use it. A cave dedicated to watching all the best football games will be slightly different from one that you and your family or friends use to play pool, table hockey, or poker. Additionally, remember that a man cave doesn't have to be all-masculine all the time. Depending on space, you can use it as a video game room, a playroom for small children, or a place for crafts and hobbies.
Your man cave should reflect its purpose with décor that speaks to its theme. Let's say you're a huge Miami Dolphins fan. Your man cave could have plenty of aqua and orange furniture or stunning accents, and their fight song piped in on demand. If you're not as much of a sports fan, craft your man cave to look like a modern theater, funky music/media room, playful arcade or log cabin retreat. Really, the possibilities are limited less!
With the help of technology the modern man cave has evolved to be the perfect escape from a hard day or place to relax with friends. And of course it's not just for men! Women can also create their perfect environment for entertaining or a spectacular getaway or home retreat.
To learn more, contact Melody AV at (305) 591-9908.