How Does a Whole-House Audio System Improve Your Music Listening Experience?
Melody, Inc. explores how the right installation will put music to your ears for years to come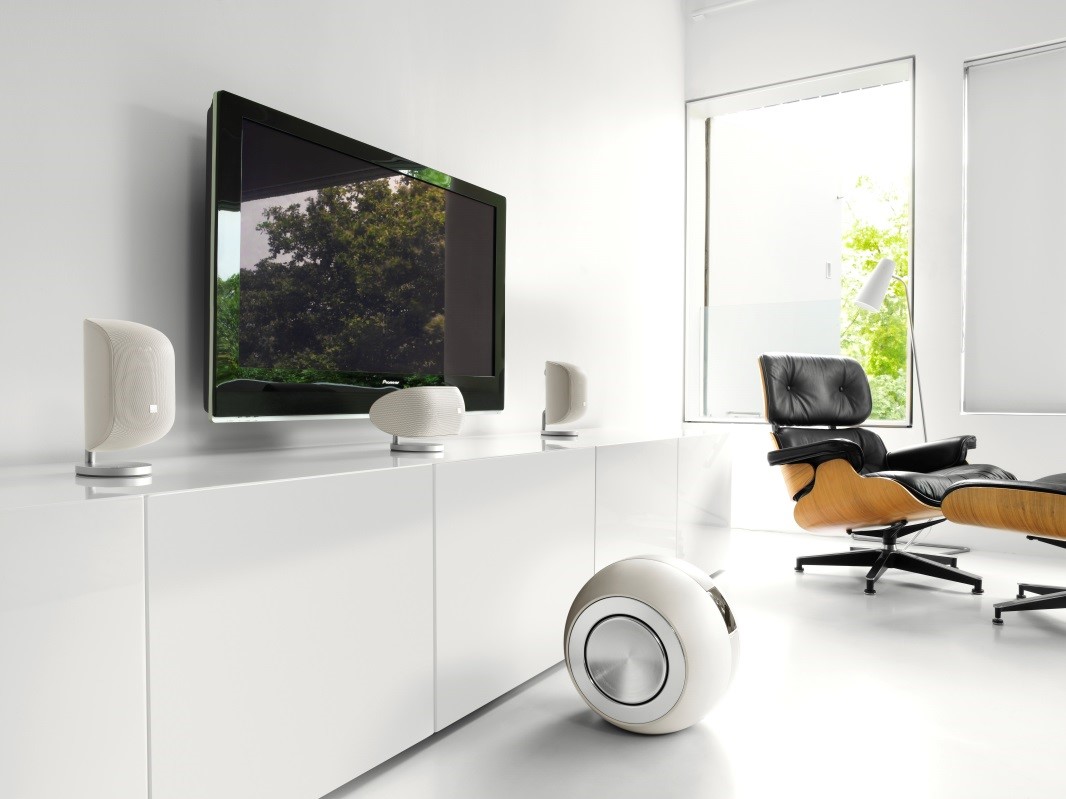 Whole-house audio systems installed by Melody will provide you with a listening experience like no other. With wired and wireless distributed audio solutions, we offer the latest in streaming source variety and intuitive control, perfect for any home (whether in Miami, Pinecrest, Coral Gables or anywhere in South Florida).
A multi-room audio system installed by Melody lets you enjoy music from several audio sources—such as XM® and Sirius® satellite tuners, Pandora, CD players and even your iPod®—in any area of your home, inside or out, all at the same time.
Dad can relax with classical music on the patio, while mom plays workout tunes in the bedroom, and the kids can listen to their iPod in the family room. With a multi-room system, everybody gets exactly what they want, when they want it.
In a typical install, all of the equipment is neatly concealed out-of-the-way in one location. Instead of messy wires, all you and your guests see are elegant keypads and speakers, intelligently designed to blend with your décor. And, of course, most of these systems can be controlled from your mobile device; such as an iPhone, Android or iPad.
Extending your music outdoors with weatherproof speakers has never been easier. At the push of a button, you're listening to your choice of music. Wherever. Whenever. Welcome to the uncomplicated world of whole-house audio!
Building a Home?
Before the walls are installed is the perfect time to consider installing a whole-house audio system! All wiring, cabling and brackets can be put in place to ensure a clean look when the home is finished. While your home is under construction you can choose what rooms you want music in and what kind of speakers you want, and put the keypads and touchscreens in the spots that will work best for your lifestyle.
The majority of the multi-room controller systems offered by Melody can be prewired, with keypads and speakers as well. We offer systems that accommodate virtually any size home and any size budget.
Adding to an Existing System?
We make additions to existing systems easy as well. Once your whole-home music system has been installed, you still have options to expand it in the future. You can add music sources, speakers, video, or more rooms to the system if the need arises or your preferences change.
Want music in additional areas? Most controllers can be daisy-chained to add more rooms. You may decide to add an outdoor zone with an amplifier and weatherproof speakers. We make it easy.
Melody has a variety of sources that can be incorporated into your system. New music formats, or sources like a satellite tuner or iPod dock can be added to a system with minimal fuss and maximum enjoyment.
Ceiling installed speakers? Private home theater, with surround-sound system? From installation to programing to the calibration of your new equipment, no matter your setup we bring simplicity into the equation. We can help you hide your system's wires, optimize placement of your speakers for the best sound and keep your electronics from infringing on the style of your home's decor.
For more Audio and Video options, and to let our experienced designers engineer the perfect digital entertainment setup for your home, contact Melody today!