Home For the Holidays? A Home Theater or Automation System will Make Your Season Merry and Bright
Get What You Really Want This Holiday Season With Help From Melody AV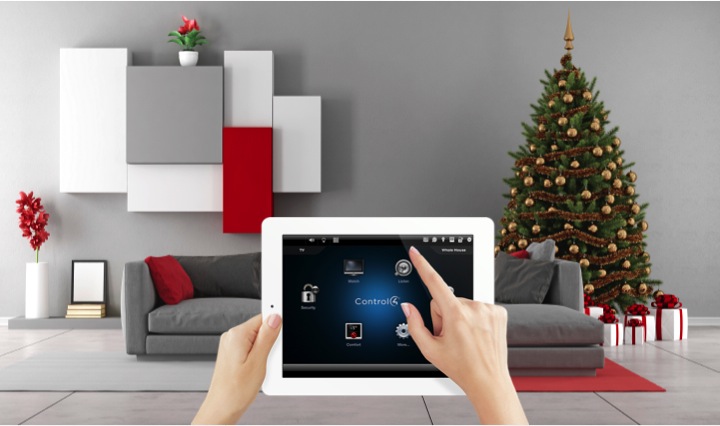 The holiday season is quickly approaching, but it's not all visions of sugar plums. From now until 2016, our calendar will be full of parties and entertainment. Take the stress out of entertaining this year with a home automation or home theater system from Melody AV. Here's why it's the perfect gift to give or receive:
Home Automation Is The Gift That Keeps on Giving
Imagine running late from work, knowing guests will be arriving soon, and you haven't had time to prep. Now imagine prepping for your party from work. Control your lights, thermostat, and shades, all with the click of a button. With automation technology, you can control your home's settings no matter where you are. Even better, home automation allows you to be more energy efficient, which saves you money all year long. That's the kind of gift that can even make the Grinch smile.
Oh Come, All Ye Faithful (Around the Home Theater)
From college football playoffs to holiday movie screenings, this time of year is rich with opportunities to show off a home theater. A custom home theater system from Melody AV allows you to create a viewing experience unlike any other. Choose from custom lighting options, dedicated surround sound systems and acoustics, and state-of-the-art screens.
The experts at Melody AV can help you coordinate your theater by selecting the optimal screen size for your space, as well as how your sound system should be distributed. You can even combine our home theater technology with our automation options, so you have total control of your system over your phone or tablet (A side benefit? No more desperate searching for remotes).
Giving a home theater to your loved ones is sure to make you the most popular person on their list this year. Or, you could just give it to yourself. We won't tell.
Give Security and Stability
With home automation, you can now give security and peace of mind. We've all had the nagging feeling when we can't remember if we set the alarm or turned off the coffee pot. With a home automation system from Melody AV, make sure your home is in order, all from a phone or tablet.
A home automation or theater system also gives one of the most important gifts of all: an increase in your home's value. When it comes time to sell, you can rest easy knowing that the extras your home has will make it more appealing in today's competitive housing market. Whether it's to give or receive, a system from Melody AV can help make your holiday season the best yet.